Sample Sale! 20" Bombshell in "Black Widow"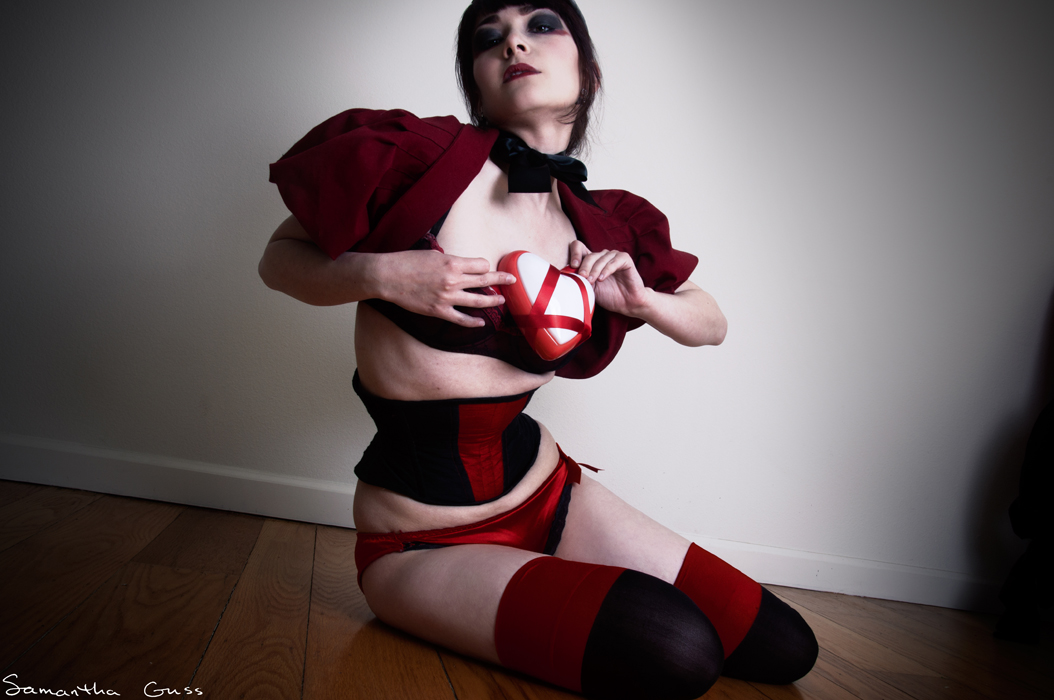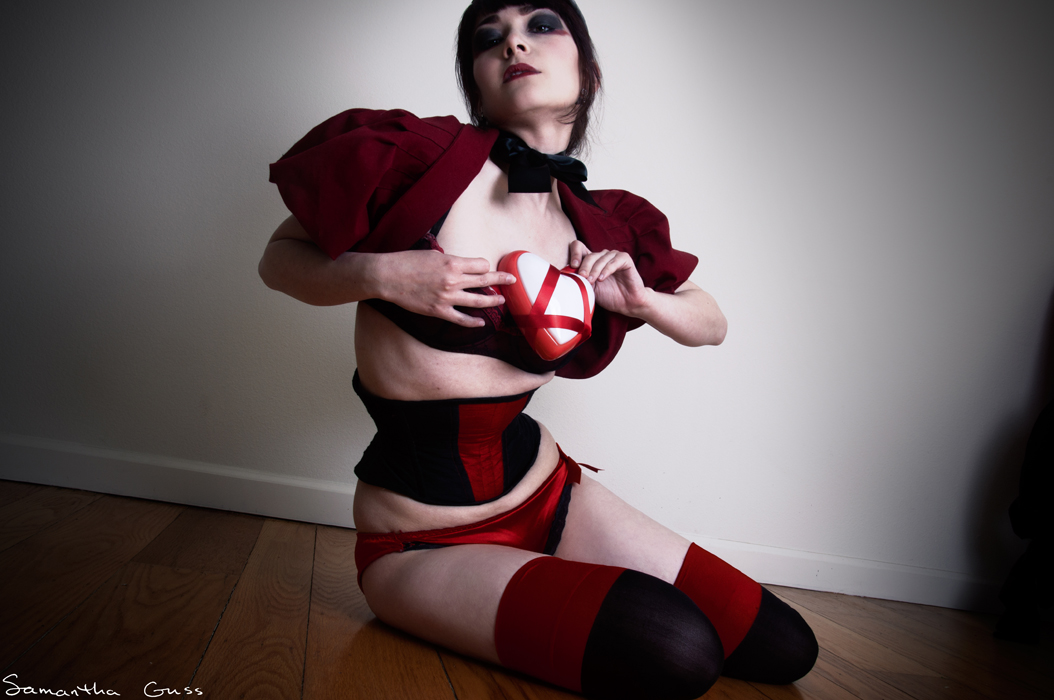 sold out
Sample Sale! 20" Bombshell in "Black Widow"
This early Bombshell sample is sooo super curvy. Made of black silk dupioni with a scarlet "Black Widow" contrast panel and a closed front, it could be worn under vintage dresses to create a Vampira-esque nipped waist or as a striking corset belt. It has extra long laces in wide red satin ribbon tipped with aglets. The lining is made of hemp canvas, which is reported to be seven times stronger than cotton. It has been lightly worn for photoshoots and the like.
The hip spring on this sample is slighter more dramatic than the current standard Bombshell and other ready-to-wear styles. This sample is a six-piece pattern (11 total, including the closed front) whereas the current Bombshell has had its construction streamlined down to five pieces. The rib cup is generous and tightlacers may find they can easily lace it closed. It can be worn for waist training but will not train the rib cage, only the soft tissues of the waist. Recommended for a waist of roughly 26", it can be worn with a gap of up to 3". Made to order with the extra panel and wider hip spring, it would sell for $325.
Sample corsets may not be 100% representative of current fit and construction and are sold as-is. Sample corsets are ready-to-ship and will be sent out ASAP via USPS, which delivers domestically within 2 business days.